We have founded NEXTEDY to expand our experience and passion beyond the successful software products  that we have both executed in the past, and that we are still running separately today.
NEXTEDY exists to join in the challenges of others – to people help meet them through the sharing our long and deep experiences, and of course to gain new ones.
If we were required to distill our philosophy and approach into one short expression, that would have to be: WIN-WIN.
The team spirit and  focus on organizational and personal growth are key building blocks of our company. We believe that committed people and fair work environment are the precursor of subsequent success.
We invest significant effort into rigorous selection of people for our team, which touches both hard skills and soft skills.
We also perform a regular internal retrospection meetings to make sure we optimize the company to perform to its full potential.
"The best application development strategies will shape people, practices and technology investments to modernize and create innovative app experiences for digital business transformation."
 Investor, Technologist. Bringing vision and strategy.
Prague, The Capital, Czech Republic
Simplicity and sense for new trends is a key – Antonin is always interested in projects/teams that want to work/think in a new way and want to overcome today's limits – to work hard on transforming a vision into reality instead of sticking to today's barriers.
"Antonin provides excellent communication and management skills that create innovative ideas and first class solutions for very demanding and difficult business situations. When others tend to give up, Antonin just stays, continues working and provides support for all in the development team. It is just pleasure to cooperate with Antonin on common projects" ….. Read more on Linked in Recommendations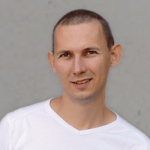 Bringing vitality and savviness into products, projects & teams.
Prague, The Capital, Czech Republic
Jiri's experience covers all stages of product maturity – from the startup phase to the enterprise acquisition. To succeed he is driven by both market understanding and strategic intuition. Jiri provides a long-lasting know-how in software lifecycle management – technology, processes, toolchains, …
" … Jiri knows his business and puts the customer first, but not to the detriment of his own company. He places himself in his customer's shoes and is not afraid to see and articulate a situation for what it is; even if, in some cases, it creates necessary work for his own team. The overall effort was a huge success due in part to Jiri's involvement … " Read more on Linked in Recommendations